Charge Your Creativity with Quality Clothes

SuburbEurope is from Ukraine. The Suburbs of modern Europe. But geographically this is the Center of Europe as a continent. This is not only a geografical, but also a social paradox. Let us say more. It is a Joy of Life)))
Communism had gone...but Capitalism has not come yet…and yet...and yet...for more than 20 years already)))

Creative work is strictly regulated here...on paper. At the same time, you can easily implemet your Dream Projects...in reality. This is what we do.



We know that Multiculturalism rules in the heart of Europe now. A pot of Nations melts different Views into Ideas. Ukraine is Multicultural too. From Black sea (Odessa City) to Carpathian mountains (L'viv City) different people share same language and Values. We show our way of staying calm, peaceful and optimistic, of being true to ourselves and being open to the New and the Interesting.

SuburbEurope team create positive colourful things. We find inspiration in our wonderful nature and follow its cycles. Thus we do not mix colours and shapes, we express them through ourselves.

suburb,
loving You

CONTACT

Ukraine,

Lviv city



post index

79018 9 Brativ Mikhnovskykh str.



mobile / viber (+380 63) 82 25 0 25
info@suburbeurope.com

www.suburbeurope.com


Sometimes when we create, we
take images from our past (its rhythm, events, architectural forms and ideas) and mix them with the present.
Yes, we grew up in the developed socialism of the closed USSR, we were surrounded by borders and much more:
* fantasy architectural objects from Samarkand to St. Petersburg,
* multidimensional literature (Hohol, Kotsyubinsky, Aksenov etc),
* harmony of science with nature (space, lasers, noosphere, even in the DC on farms),
* spirituality of the World and Universe explained by Roerich, Blavatsky, Seraphim of Sarovskiy
And now we live in the world of individualism of an open world society.
And we like to see people with their own style, talents, results...feelings and deeds!
Bur without copying or imitation.
At the same time, we remember Lev Tolstoy's words: "the more we give ourselves to the Beauty of the outside, the more we move away from the Good."
We create clothes that benefit to a person: nourish the true feelings, inspire your talent, improve your mood and fill you with positive energy. Astral-spiritual processes, bio-dynamics, love - that's all what interests us and what we orient ourselves in creating dresses designs.

Making clothes means to give them to people.
Process of creating activates something inside, and you activate it from outside.







Excursions to Manufacturing (in L'viv city):

All dresses, clothes, linen, accessories - we produce in Ukraine. In Lviv we sew, cut, mock, sketches and templates create. More details about how to create a modern fashion, an exclusive approach to planting and just where to go in Lviv "for something modern" - read here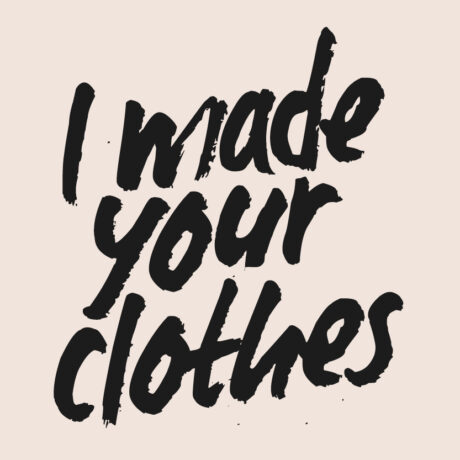 Why do we manufacture the clothes that are already plenty of in our world?
1.

We manufacture different clothes.
We create adequate design.
Costume ideas ruled in the XIX century. Sporty ideas ruled in XX century. Generations X, Y, Indigo present their conditions, ideas and motives in terms of clothes.
We are a part of digital generation. We are all multicultural. We are all cosmopolite. We are mainly urban. We are part of Facebook and Twitter generation communicating 24/7.
New constructions. New forms. New tones of colors. New materials.
2.
We manufacture clothes to reduce quantity of them.
We want to create clothes that are your favorite.
We manufacture clothes well done to serve for years.
We use long wearing materials.
We make ergonomic constructions.
3.

.
We present clothes for your senses.
These clothes inspire, give you creative energy, and provide you with fruitful ideas.
Our clothes are comfortable in everyday use. They are pleasant to feel.
We present CLOTHES. Without unrecognizable features. Without unnecessary symbols.
We pay attention to color and their influence on people senses; structure of fiber, connection between color, form and fabric structure and energetic centers of a person wearing such clothes.